Havila Voyage Handy Hints
Our 'helpful hints' guide to your Norwegian Coastal Voyage with Havila. Many of our Scandinavian staff have travelled on a coastal voyage and offer detailed explanations to how it works on-board.
The most important thing to know about the coastal voyages down the Norwegian coast is that it is a working ferry, not a cruise ship. It docks regularly at small ports along the way, and most often you will not be permitted to leave the ship. Cargo is loaded, cars and locals disembark and board and generally, there is a fair bit of commotion during the stop.
These ferries offer little in the way of traditional cruise entertainment. It is more about the local experience with traditional entertainment and story telling plus incredible scenery around every bend.
Departure from Bergen
In Bergen, the Havila ships sail from the Jektevik Terminal, Nøstegaten 30, N-5010 Bergen. Taxi drivers will understand if you ask to be taken to the Havila/Jektevik Terminal, and it is sign-posted as such locally.
The map above points to the Norwegian Coastal Terminal (lowest blue marker) as well as to our Director's Choice hotel, Clarion Admiral Bergen. The main tourist area of Bergen is the Bryggen, approx. a 20-minute walk from the terminal (there is a hill to walk over).
The terminal is staffed and open for luggage check-in from 13:00 hrs. Passenger check-in begins at 15:00 hrs, and embarkation takes place from 16:00 hrs. Cabins are available from 18:00 hrs but sometimes they can be ready slightly earlier. You will need your passport to check in and a credit/debit card. This card is the one that will be charged for drinks and purchases on the final night of your stay.
During embarkation, you pass through an area where you need to stop and watch the safety video before boarding.
We recommend that you explore Bergen until embarkation time. Just near the port, heading towards the centre of town, there are some lovely quintessential Bergen back streets to wander around in and explore. This is less touristy than the Bryggen wharf side of Bergen and very much a real residential area.

Departure from Kirkenes and Tromsø
There is a transfer bus that leaves after each flight arriving into Kirkenes. It is a 45-minute transfer to the terminal. The Southbound voyage departs approx. 12:30pm. You will receive transfer details for Bergen and Kirkenes from us before your departure.
In Kirkenes and Tromsø, your rooms will be likely to be ready on arrival. Lunch is served when you embark in Kirkenes.
What to expect on the first night in Bergen
After embarkation, you will need to activate your keycard with your credit card. You can do this at the reception, cafe, bar, gift shop or restaurant. After this, all your purchases on the ship will automatically be charged to your room, and you will receive a statement a night before your disembarking.
With the final statement, if all is in order, you don't need to do anything, and it will be charged to your card then. If there is anything you need to ask, you can go the reception and they will help you there.  

Disembarking your Havila voyage
When disembarking in Bergen, luggage will be delivered to the baggage belt in the terminal. At Kirkenes, luggage will be taken outside off the ship. There is no terminal building at Kirkenes. But you do need to leave your luggage close to the lifts on your deck before midnight the night before. Otherwise you will need to take your luggage with you when you leave the cabin before 8am. There is a good information about this around 9pm the night before.
On the last day of your voyage, you will be asked to vacate your cabin a few hours before arrival. Information regarding luggage handling and disembarkation is available on board. Note: cabins are promptly cleaned at the end of a voyage.
At Kirkenes, there is a direct bus from the Havila ship to the airport. There are two buses waiting, one to the assorted hotels and one to the airport. The drive to the airport is only about 20 minutes. Some extras to pack that you might not think of
Don't forget your swimming costume & gym clothes. The ships have jacuzzis and a gym on board, although they may be closed at times during the winter season or due to the weather conditions. 

Larger, stiffer suitcases may not fit under your bed, and there may be limited room in your cabin depending on the class you have booked. There are spots available to store these bags away from your cabin - ask for help on arrival.
Be sure to bring a pack of cards for playing 500 or Bridge with your fellow travellers. There is little in the way of classic "cruise entertainment" on board so think back on some of the old fashioned ways to pass the time.

There is reliable wifi available. Check with reception if you are having difficulties.
There are towels and shower gel / liquid soap in your room. For the laundry, you may wish to pack a small amount of washing detergent with you. Washing machines and tumble dryers for self-service are available on most ships.
If you are travelling during the Northern lights season, you can turn on an alarm for the lights at your cabin during the night. To turn them on, press the middle small button on the left hand side of the small screen on the phone. The system is silent unless there is NL activity. Be sure to bring light clothing for using inside the ship as the heating is very effective. 

Each afternoon around 4pm, you can collect a program for the next day from the tour desk area. This will tell you times for the excursion, meeting places, meal times and what time you'll be arriving to and departing from each port. You also find deadlines to sign up for the excursions on on the program, usually a night before if there is any availability left.
The TV has daily programming in English on Channel 7. This gives the docking times, Expedition Team briefing times, any expected times for passing landmarks or activities of interest as well as what excursions are upcoming to book.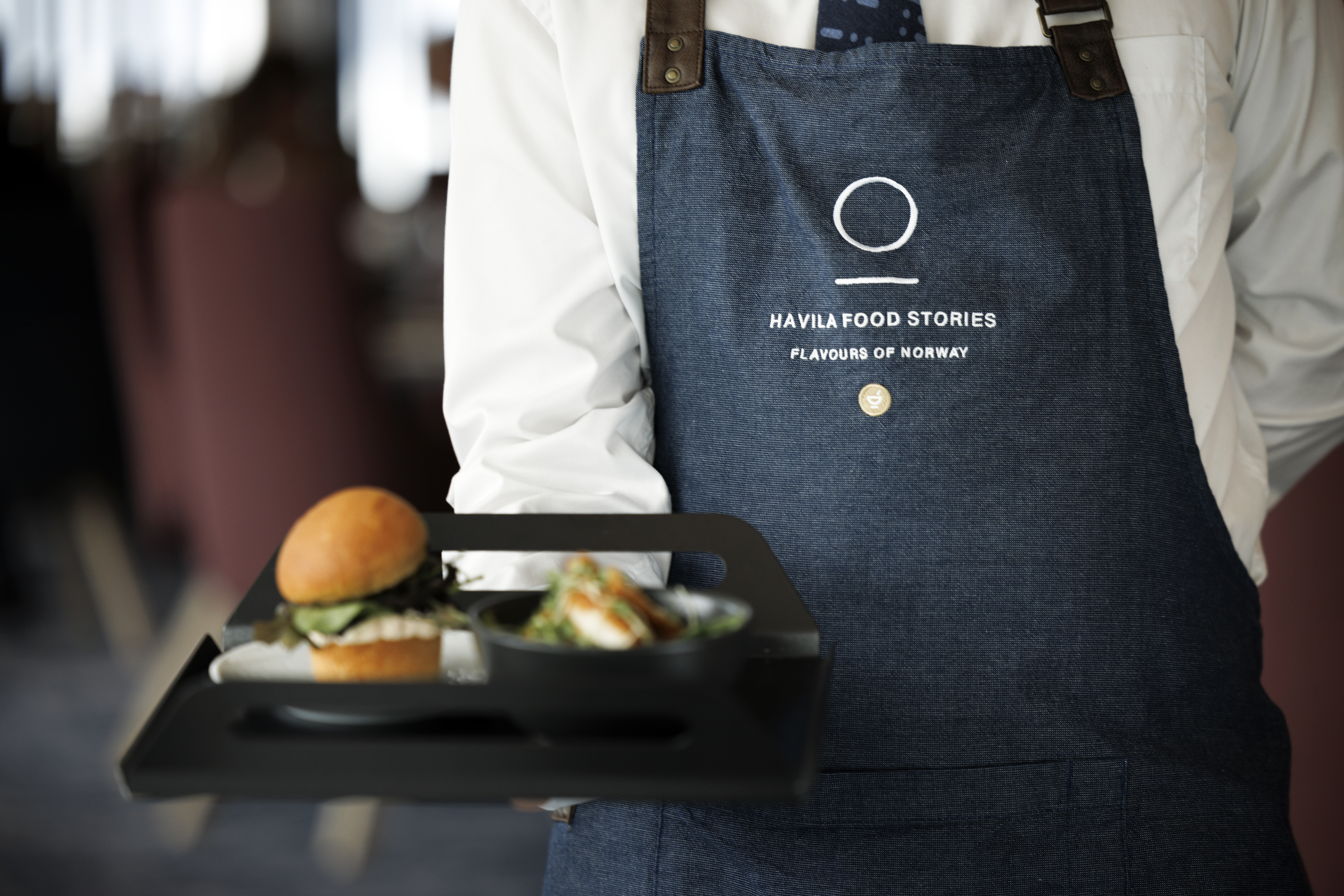 There are good announcements on board. You don't really need a watch on the ship, just follow the announcements. But if you go exploring each port yourself, please be back on time as the ship will depart on time.