Narvik
Start of the Arctic Circle train journey and close to the Lofoten Islands.
Narvik is often used as an arrival or departure town for several of our Northern Norway holidays. Although a small and relaxed town it is important as a central hub for the region. Recently, Narvik has had a boom in new accommodation and activities - in particular, the Camp 291 designer cabins on the mountainside above Narvik.
Narvik is situated 220km inside the Arctic Circle and surrounded by majestic mountains that are perfect for both mountaineering and skiing. With especially clear skies, Narvik is also great for observing the northern lights in late autumn, winter and early spring. From the end of May to the end of July you can experience the midnight sun. Catch the Cable Car to the top of Narvik mountain to see a spectacular view of Ofoten Fjord, the city of Narvik and surrounding mountains.
Narvik was developed as an all year ice-free port used for export of iron from Sweden which lead to the construction of Ofotbanen- the railway between Sweden and Narvik. This railway was the main reason Narvik became one of the most important locations in World War II history, which you can learn all about at the Narvik war museum.
Narvik is also a very popular scuba diving destination from the first few days of WW II when Narvik harbour was turned into a ship graveyard.
Image credits: Narvikfjellet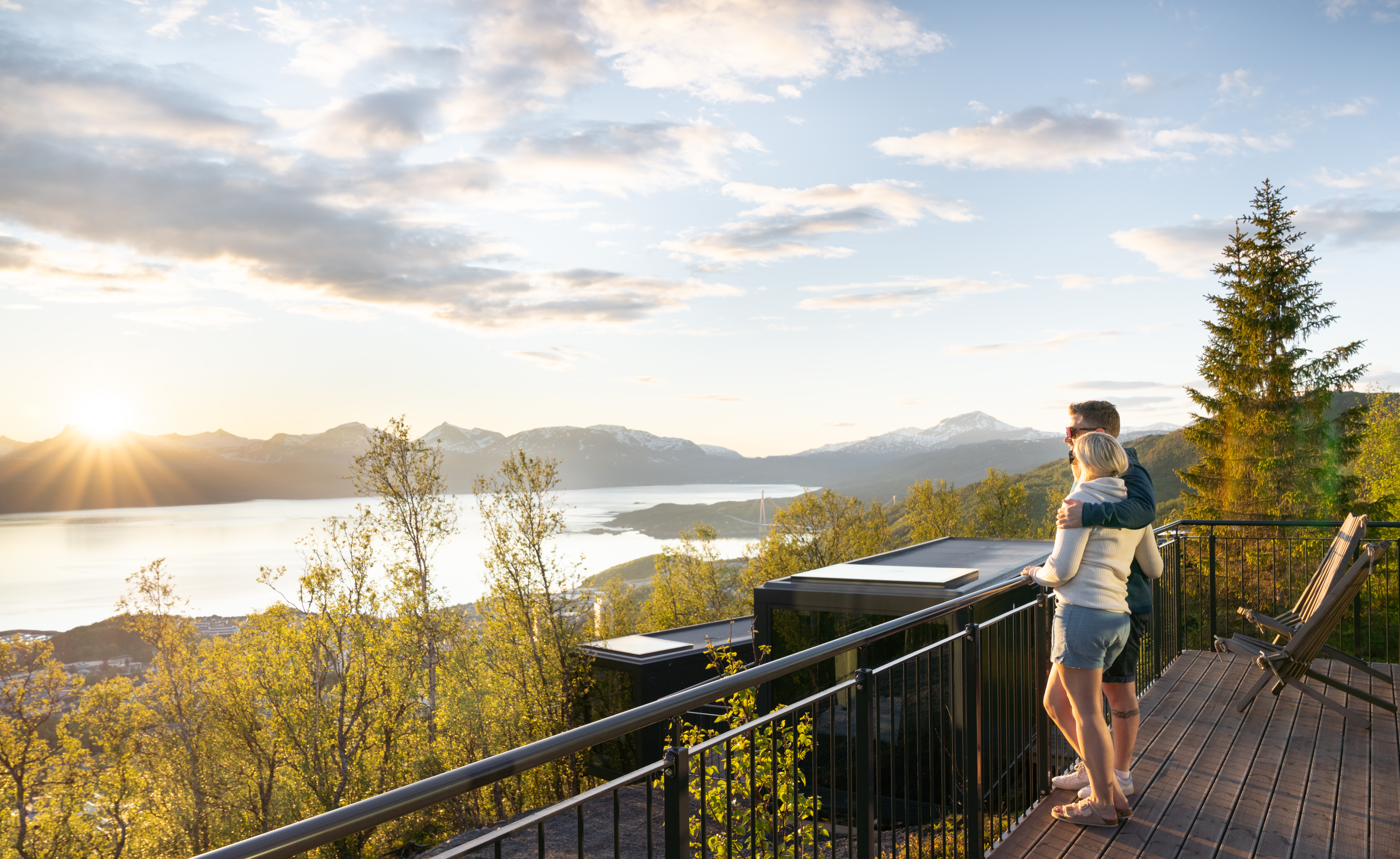 Gallery